Have you ever wondered what it would be like to tour with an up-and-coming rock band? Well, I recently got that opportunity when the AMAZING band Halestorm, welcomed me into their world and allowed me to go on the road with them, documenting anything and everything about life on the road.
I met up with the band in Montclair, New Jersey, before their set time on the second show of the tour and got to snap some photos of the band's pre-show rituals.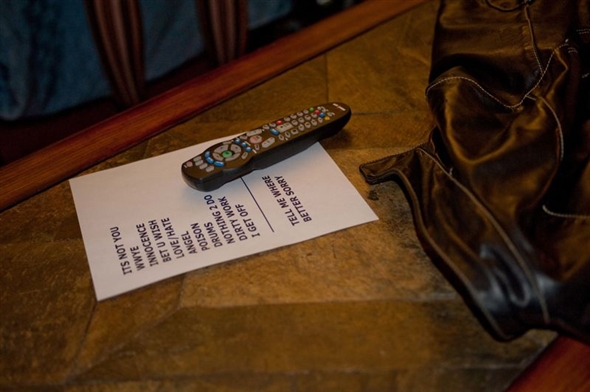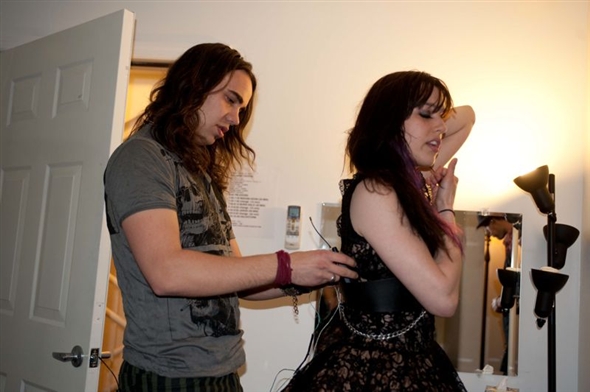 As Lzzy was warming up for the band's performance, the opening band MADAMADAM stopped to say hello.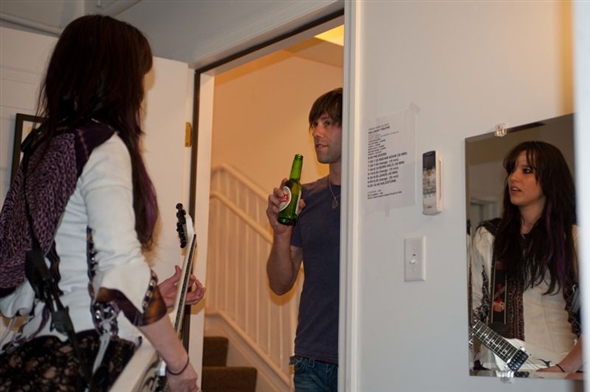 One of the most interesting things that I learned about Josh is that he really likes climbing things. Here's a shot of him "hanging out."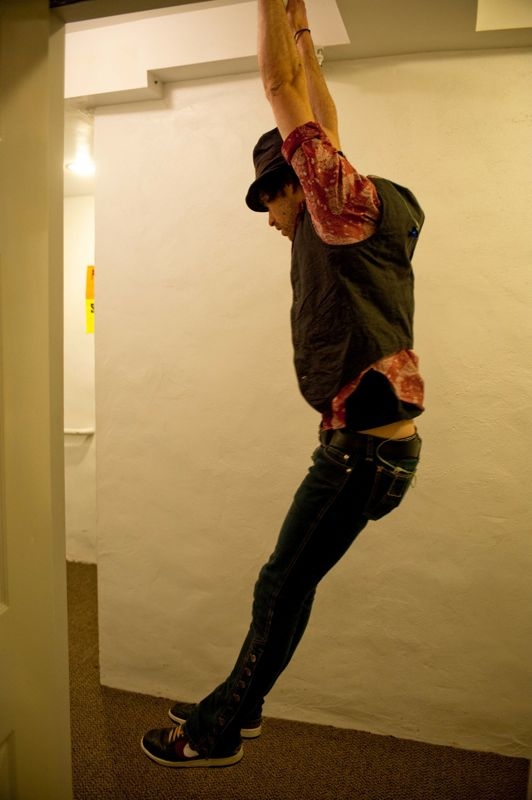 Here is the band preparing to hit the stage. Can't you just feel the anticipation?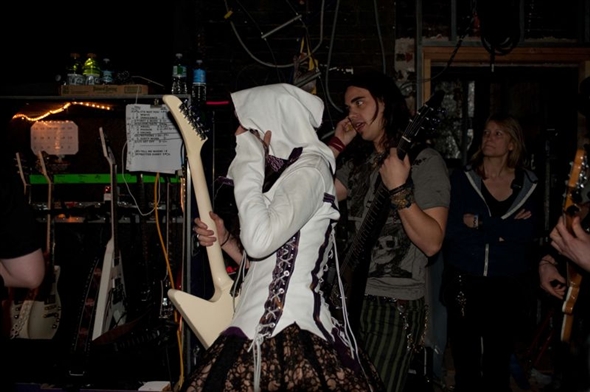 Halestorm rocking out to an enthusiastic crowd at The Wellmont Theater: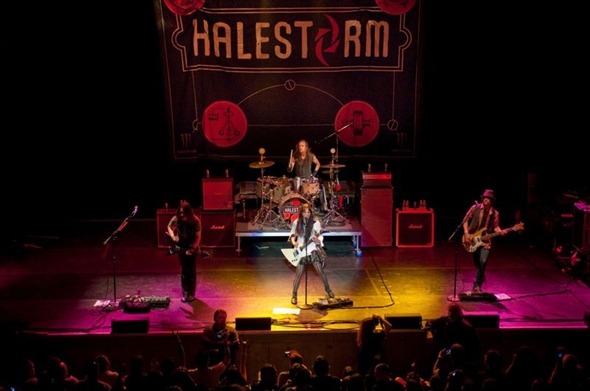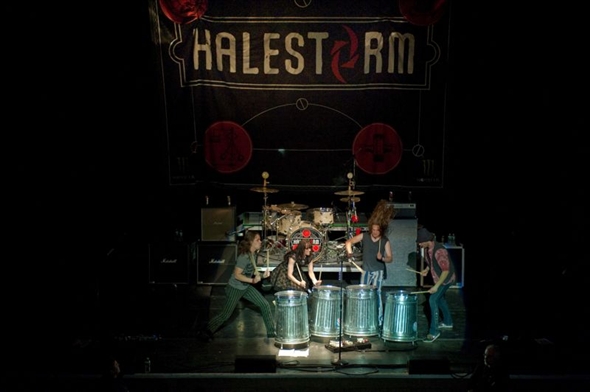 Here is the band taking a stroll in a very residential section of New Jersey, which we're sure is a nice break from seeing the inside of sweaty rock clubs.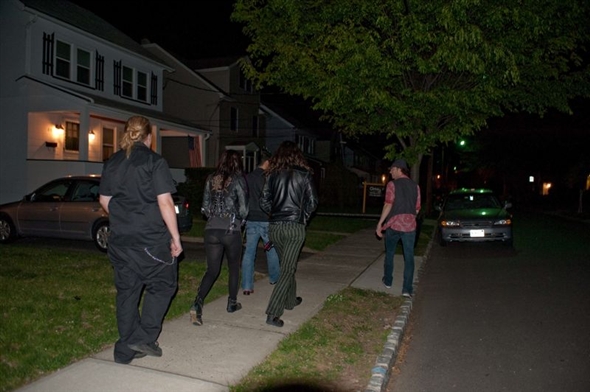 After a hard day of rocking it was nice to be able to watch everyone unwind and relax after the gig… and that's just one day in the life of Halestorm!