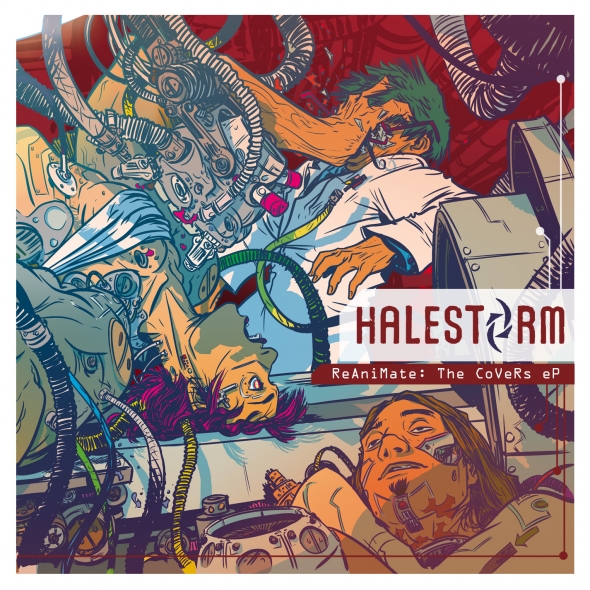 Hello ALL!
I am pleased to announce the release of our first ever Cover Ep which we have affectionately called "ReAnimate".
This project has been a long time coming and features a collection of 6 songs that mirror our influences as a band and as fans of great music! Here's the tracklist:
1. Slave To The Grind - SKID ROW
2. Bad Romance - LADY GAGA
3. Hunger Strike - TEMPLE OF THE DOG
4. Out Ta Get Me - GUNS 'N' ROSES
5. All I Wanna Do Is Make Love To You - HEART
6. I Want You (She's So Heavy) - THE BEATLES
You can get the autographed pack (a limited run of 100) which contains the EP/CD, a signed 8x10 of us, Poison Skull T-Shirt, ReAnimate 11"x17" poster, an an instant download of Halestorm's "Slave To The Grind" for only $29.99. If that's not your thing, we have deluxe and standard packages as well.
This above all is a gift to You, our fans; a Thank you for being a part of our lives and holding the flag for us over the years!
Oh also, we are streaming Skid Row's "Slave To The Grind" here!
We love you All! See you out on the road!
Love&Venom,
LZZY HALE
***UPDATE: ReAnimate Packs are available for purchase worldwide. For U.S. orders, upgrade your shipping to ensure delivery by 3/22. Any order made after 3/17, U.S. regular or rush shipping and all international orders will NOT make it to your doorstep by release.